Packed with easy-to-digest ingredients & masses of flavour
Energy & protein bars that meet your specific training needs
Based on an ancient Italian-family Panforte recipe, discover world-class taste, texture and performance baked into each.
Raise the bar (naturally)
Real fruits, nuts & spices provide delicious, all natural energy
Ultimate Performance
Balanced, sustained energy from essential proteins & dual-source carbs
35 Golds
The finest most highly rated energy & protein bars in the world
Tasted & Rated by the best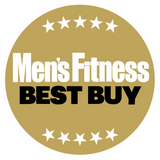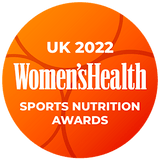 100%

Natural
Juicy fruit, crunchy nuts and aromatic spices hand baked into every soft & chewy, delicious bar. Rewarding, motivating and energising. Try some, you'll feel it too.
Performance & Protein
Everything you need to perform. Dual source carbs, essential plant based proteins & fibre, blended into 7 delicious signature flavours. Vegan friendly, hand-crafted and gentle on the stomach.
Pure Gold
From ultra-marathon runners to cyclists there's no better winning recipe than all-natural ingredients. Experience a range recognised by world champs, awarded by nutritionists and loved by you.
Fit for

purpose
Pre-workout gym fuel? Track cycling championships? Ultra-marathon training? Post session recovery?

No matter how far or fast, every bar delivers when you need it most.
Our Bars are made from 100% natural ingredients.

Nuts:
Each bar contains nuts - either Almonds, Pistachios, Pecans or Hazelnuts. They're not suitable for nut or peanut allergy sufferers.

Egg White:
The Forza bar contains 12g of complete protein from egg-whites.

All our products are naturally gluten-free and free from artificial preservatives & additives.
Great taste, guaranteed 🏅
With 35 Gold stars under our belt, we remain the only nutrition brand in the World to have ever been awarded multiple Great Taste Awards - now 7 years in a row!
We know you'll love how our products taste, in fact we guarantee it! If for any reason you don't, just let us know.
Real Food
Created to help you #fuelbetter using only 100% natural ingredients.
Free UK Delivery
On all orders over £40. Dispatched same-day for orders placed before 3pm.
Contact Us
Any questions? Get in touch via live-chat or email: team@veloforte.com